Our Beginnings
To many in Detroit, the Cole family name represents calm during the storm. At their darkest moments, tens of thousands of Detroiters have turned to the most trusted name in the business and found compassion and care during their time of greatest need. The James H. Cole Home for Funerals celebrated its 100
th
anniversary in 2019. It's a momentous milestone for any business but particularly for one owned and operated by four generations of one African American family.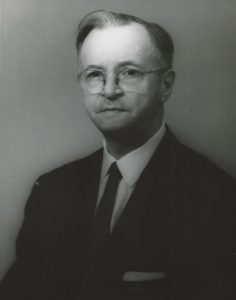 A pillar of the community, the James H. Cole Home for Funerals has a storied past chockfull of faces and names, laughter and tears, family and friendship. The business owes its beginnings to the grandson of a freed slave, James H. Cole Sr., whose curiosity, entrepreneurial spirit, and work ethic birthed a Detroit icon.
His descendants aren't sure what compelled their family patriarch, but in 1918, Cole Sr. sought and completed an apprenticeship with a local undertaker in Detroit. Though he never graduated from mortuary school, Cole Sr. parlayed this hands-on experience into a business. He opened the doors of the James H. Cole Home for Funerals at 1710 St. Aubin Street in Detroit's Black Bottom neighborhood in 1919. The funeral home provided a much-needed service to the neighborhood's predominantly black families who frequently were turned away by white undertakers.
Cole Sr.'s commitment to a high standard of service enabled him to grow his business into one of the most well-known and respected funeral homes in the city. The business weathered the Great Depression and wartime, offering services to Detroit families during times of economic turmoil and economic prosperity alike. As the years passed, Cole Sr. relocated the business to two different locations on East Warren Avenue – conducting business on the first floor while residing with his family on the second.